Welcome speech at the RUF conference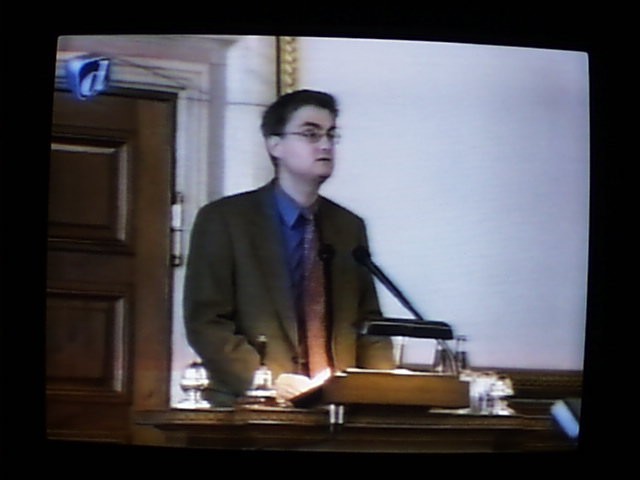 Quotes:
****************
It's a special pleasure to welcome you to Copenhagen Town Hall to the conference on RUF and the future of Denmark.

The reason for my pleasure is a complete and total revolt against conventional thinking represented by RUF. It breaks down all conventional ideas, all dogmas and sacred cows.
****************
As in many other cases of decisive new ways of looking at things Palle R. Jensen has chosen to ignore the religious war in this field. He has endeavoured to combine the most positive aspects of private motoring with the most positive aspects of the public transport system.
****************
Palle R. Jensen has brought out the strongest and finest in the evolution of mankind, that is the ability and the will - through a technologically and intellectual development - to create a better world for us all.
****************
It's time that someone settles with conventional ideas and professional mourners in the traffic debate. It's time to prove that there is hope for the future so that people shall not be forced to give up comfort and freedom in favour of forced and stifling solutions. It's time to break down dogmas and to bring differentiation into the traffic debate.
****************
A bright spot is that the most outstanding men and women of technology are striving to solve problems that today appear insoluble.

That is why I welcome RUF and this conference. It's an expression of the fact that the future belongs to us if only we dare.

****************
****************