Test track status
The test track is sponsored by the Danish companies:
NCC Rasmussen & Schiøtz
CWO Semco A/S
Status Nov. 1. 1999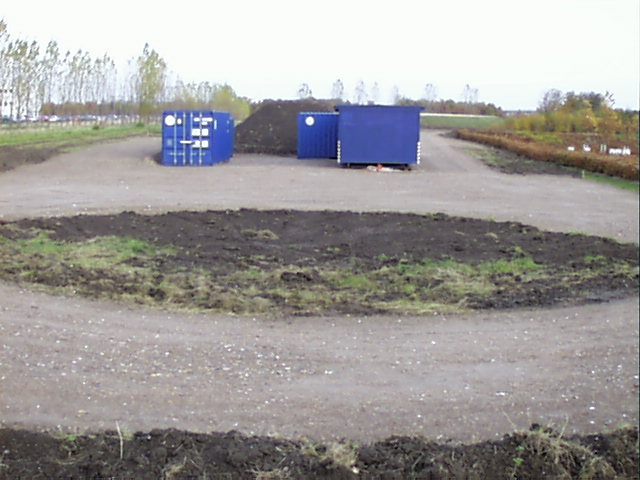 Status Oct. 17. 1999: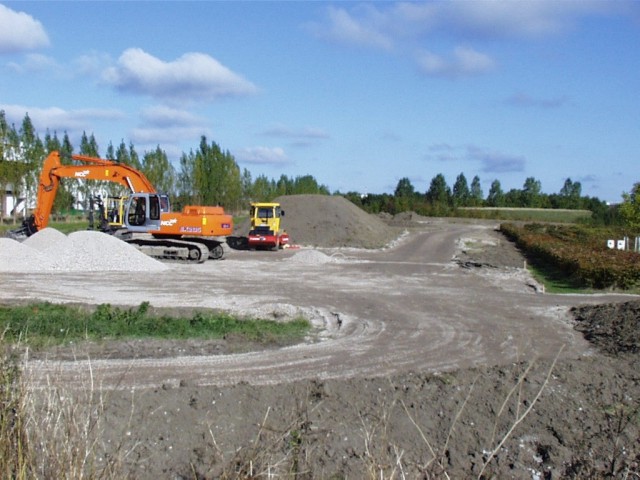 The picture shows the one end of the test track. In the circular road section, the ruf will be guided by magnetic fields.
The right side of the picture is where the 24 m long rail will be placed. A test center will be placed in front of the hill.
Later, the 200 m rail will be erected on the left side of the hill. 25 tons of steel for the long rail has been donated by the Danish Steelworks.