RUF design model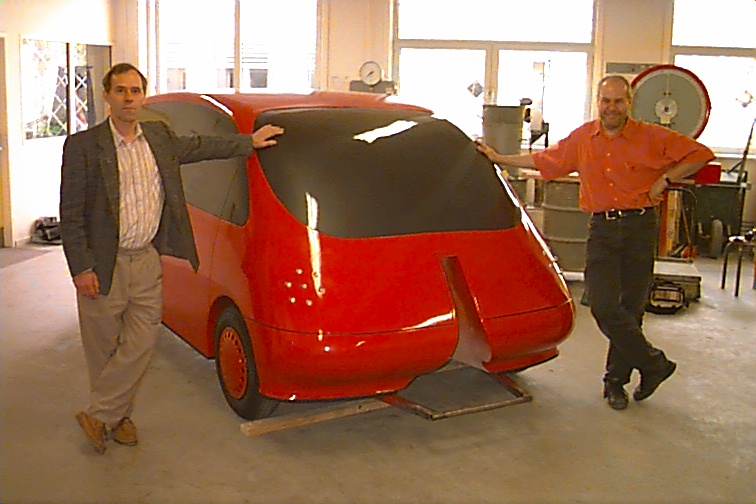 The ruf design model created by Thomas Dickson, Tomcat design (right). The picture was taken just before leaving for the AVG exhibition in Holland.
The design model was funded by the Danish Designfund.
The same model has been shown at numerous exhibitions. The following picture shows the Danish Minister of Environment, Svend Auken (the tall man), together with the Mayor Ove Dalsgaard of the city of Ballerup where the test track is situated.