MTA, Los Angeles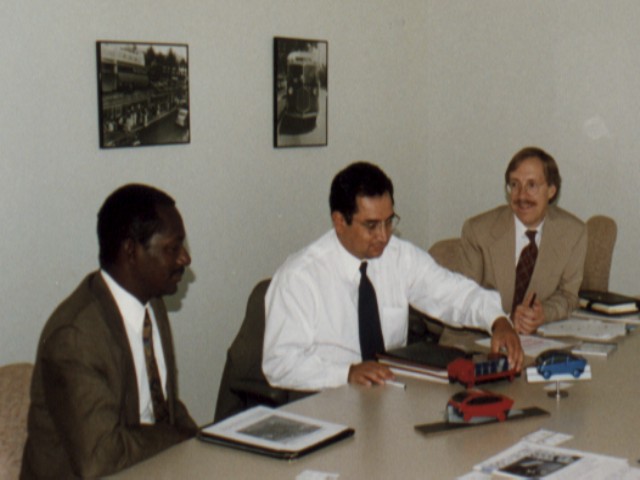 The conclusion from the meeting was formulated in the following support letter from James L. de la Loza, Executive Officer of MTA to Mr. Pedersen from the Royal Danish Consulate in LA:
****************************
Dear Mr. Pedersen
I was pleased to meet with you and Mr. Palle Jensen on August 5, 1997.
The presentation on the dual mode technology RUF Concept and your assessment of its applicability to Los Angeles was very interesting.
We would like to keep the RUF system in mind as we develop our transportation improvement plans. The RUF system is one of the many potential innovative solutions to our transportation problems. This technology fits nicely with our generally accepted goal of personal mobility, air quality and cost effectiveness that are used to guide the development of the MTA Long Range Transportation Plan.
We eagerly await the results of a demonstration of the RUF system. It would be good if a partnership can be found to do this in the United States. The feasibility of the RUF system needs to be demonstrated prior to to considering an actual implementation in a setting like Los Angeles.
Sincerely
Lames L. de la Loza
*************************